OUR MENU
Bar & Kitchen Zocher anytime of the day
In Bar & Kitchen Zocher we serve an international audience. In the kitchen, however, we look closer to home and work closely with entrepreneurs from the area. Our Chef works with fresh ingredients from the Haarlem region and prefers to cook with seasonal products. Robust, without too many frills where the focus is on the ingrediënts. Imagine yourself in a culinary experience in which beautiful, daily fresh products are the centerpiece and are prepared with love.
VIEW MENU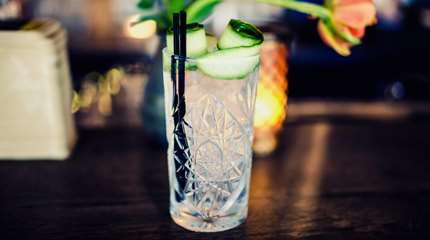 DRINKS
No matter what time, it's always time for a delicious drink! Start the day with a fresh cup of coffee or tea, or for those with a sweet tooth, a delicious mug of Zocher's Hot Chocolate. As the day goes by, it's time for a refreshing drink and there is plenty to choose from: plenty of soft drinks and juices or go for our Home Made Iced Coffee!
Of course we also have a wide variety of drinks for the late afternoon and evening, such as our very own Zocher Blond and Zocher IPA on tap. We also have plenty of cocktails, beers, wines, spirits and not to forget, our non-alcoholic options!
DRINKS MENU
DOGGY BAG
By Haarlem Food Future
At Zocher we work with beautiful, fresh and carefully selected ingrediënts. Preventing food waste is therefore a very important topic that we deal with on a daily basis. Not only because we think it's a shame to throw good food away, but especially because we do our best to keep our footprint as small as possible. That's why we buy our products local as much as possible and our guests can always take their meals with them in a Doggy Bag.
Enjoy the tastiest dishes and beautiful preparations, but also ensure that we prevent waste together! Ask one of our employees for a Doggy Bag or more information.